Working Visa
Entrepreneurs have had a tremendous opportunity as the world becomes increasingly open to cross-border trade. Working visas facilitate business and trade among countries.
Living and working in Australia offers fantastic opportunities for success. Millions of individuals worldwide prefer to live and work in Australia because of its vibrant cities, high employment rate, and incredible landscape beauty.
How to Work in Australia?
Before you begin working in Australia, you must check that you meet the visa requirements. The first step is to ensure your occupation appears on the relevant Skilled Occupation List (SOL). An occupation on the SOL is highly in demand in Australia.
Following Steps Apply
Online Visa
We provide skilled staff to help you get the most out of your immigration. Our qualified and
dependable Immigration Consultants can assist you in obtaining a favourable result in your case.
Fill In The
Required Form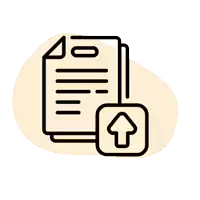 Submit All Your
Documents
Get Ready for
the Outcome