Student Admission
While applying to Australian institutions is simple, it takes some preparation and time to complete. In order to help you with your application, you can contact your local Australian visa office or your education agent in your home country for assistance and advice.
Australia offers some of the best in the world institutions for higher education. Indian students studying in Australia get a CRICOS (Commonwealth Register of Institutions and Courses for Overseas Students ) code, which shows that it's a global program. Australian higher education provides value for money by offering shorter and more intensive courses, incorporating the latest innovations in science and technology, and modern marketing and management trends.
Get more Details About
Student Admission

? Contact Us
Suceessvisa offers a wide range of student counseling services for both offshore(India, Pakistan, Nepal, Sri Lanka, etc.) and onshore students some of them :
Admission Counselling
Professional Year Program
Student Visa Counselling
Get more Information
Following Steps Apply
Online Visa
We provide skilled staff to help you get the most out of your immigration. Our qualified and
dependable Immigration Consultants can assist you in obtaining a favourable result in your case.
Fill In The
Required Form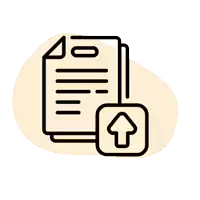 Submit All Your
Documents
Get Ready for
the Outcome