Visitor Visa
Visas for Australia's Tourist Program facilitate non-immigrant travel to Australia. Through the program, foreign nationals can visit the country for a short period of time.
Visitors from India wishing to visit Australia for tourism must obtain a visitor visa, which allows them to conduct business or go on a holiday.
3, 6 or 12 months visa for business visitors, tourists or to visit your family in Australia.
Subclass 600
Those who hold this visa can visit Australia as visitors, visit family and friends, or to receive medical care. They may allow you to stay for up to 12 months. You can go on vacation, see your family or visit friends. This visa might be suitable for you if you hold another visa that is going to expire and you wish to extend your stay.
Sponsored family stream
Tourist stream (apply outside Australia)
Tourist stream (apply in Australia)
Business visitor stream
Approved Destination Status stream
Frequent traveller stream
Following Steps Apply
Online Visa
We provide skilled staff to help you get the most out of your immigration. Our qualified and
dependable Immigration Consultants can assist you in obtaining a favourable result in your case.
Fill In The
Required Form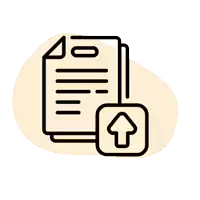 Submit All Your
Documents
Get Ready for
the Outcome